Who is Eligible?
Listed below are some general criteria
Elderly population who are 65 years old and older and the limited disabled who are 18 years old and older regardless of race, creed or color.
Are not capable of full time independent living and require some assistance or supervision with activities of daily living.
Require supervision with medication administration and meals.
Suffer from social isolation
Are unable to manage personal care and hygiene without assistance
Are discharged from an institutional setting but cannot remain home alone
Are living with others who need personal time for themselves with the assurance that their loved one is cared for in a loving and safe place.
Those who qualified thru Medicaid/Elder's Choice or Personal payments. (Rates are $5.50 per hour)
What Do We Offer?
How Is Adult Day Care Staffed?
| | | | |
| --- | --- | --- | --- |
| Director | Caregivers | Cook | Drivers |
| Potential Nurse | | | |
---
The Adult Day Care is a service for senior adults that includes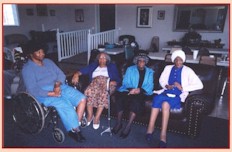 supervision in a compassionate and secure environment.
The Adult Day Care Center offers mild daily exercises, games for cognitive stimulation, crafts to enhance dexterity and educational programs.
The Center offers a nutritionally balanced meal and two light snacks daily. The Center is open daily Monday through Friday from 6:00 a.m. to 6:00 p.m.
The program is available to senior adults who live in the greater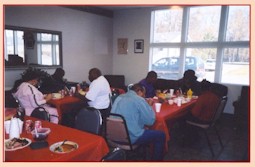 Pulaski County area. Services are available to individuals who meets the Elder's Choice/Medicaid guidelines or otherwise private pay basis.
Transportation is available upon request.
Our mission is as follows: We are dedicated to providing comprehensive and coordinated services that help older people live as independently as possible in the environment of their choice.